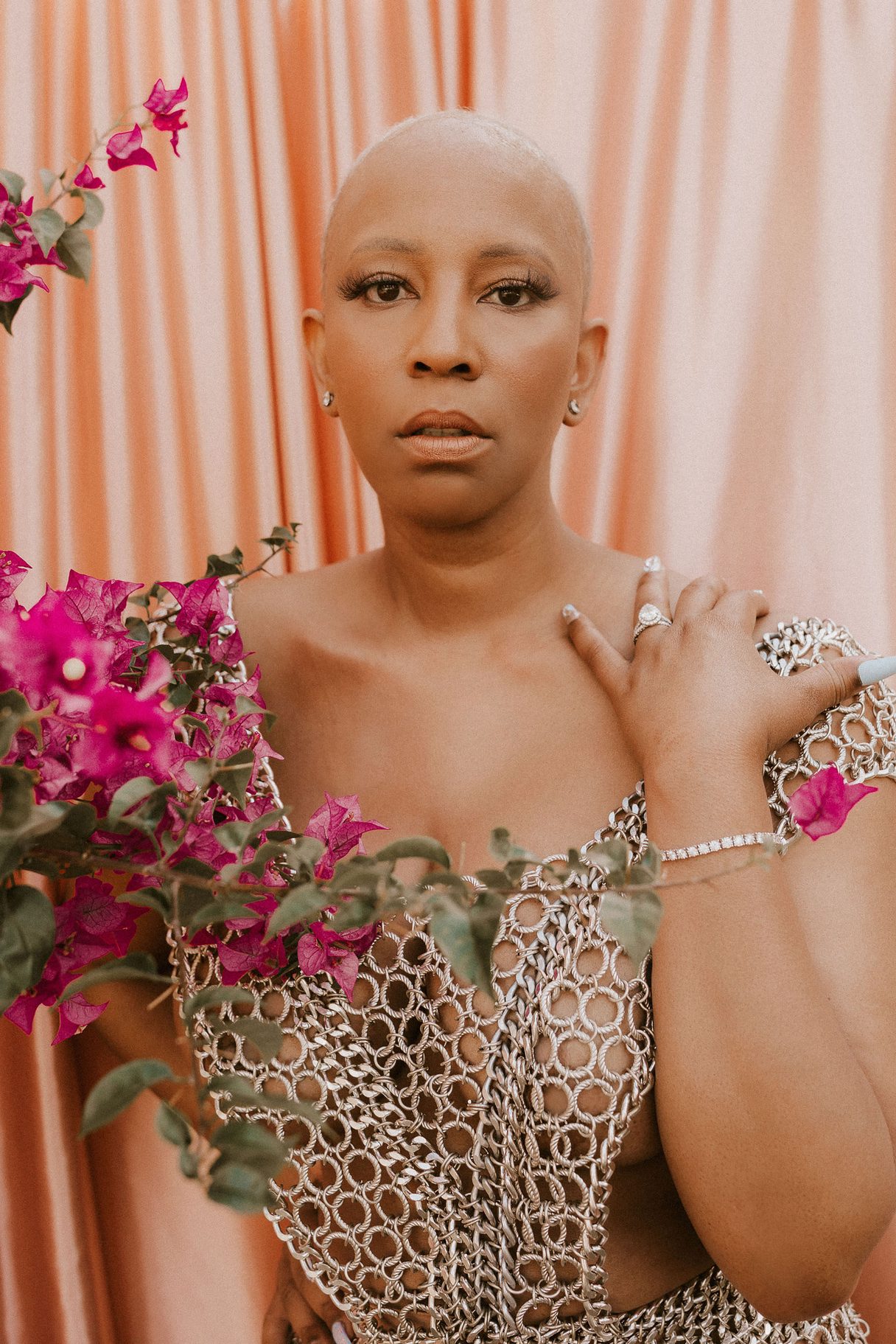 She's a wife, a mother, a mentor, a boss, and she's FIGHTING cancer.
At the time of her breast cancer diagnosis in 2021, Tampa native, Dr. Vondalyn Wright had it all: a loving husband, independent sons, thriving businesses, and an essential role in helping her community as a frontline pharmacist who fought to save lives by vaccinating thousands throughout the COVID-19 pandemic.
Never did she expect to be faced with the fight of her life, but "God doesn't give the hardest battles to His toughest soldiers, He creates the toughest soldiers out of life's hardest battles." And she has been battling and beating the odds since childhood, thriving as a result of her hard work, dedication, and God's grace.
Fighting cancer is her hardest battle thus far. The mental challenges, the physical changes, the chemotherapy treatments, the side effects, the surgeries, and the waiting are physically and emotionally draining for Vondalyn and her family. She has stated, "Cancer can make you focus so much on the things you've lost and fear what you may lose…I wasn't my strong and optimistic self…worrying isn't going to change my circumstance…I want to live, not just exist, so I choose to focus on what I've gained."
She has gained a network of medical professionals, friends, and supporters dedicated to her healthcare plan and mission to increase early detection and screening among Black women. Learning that Black women are 40% more likely to die from breast cancer, has made her question why and what she can do to change this. Her passion to share HER Story has led to OUR Fight and commitment to make sure that every Black woman is
Knows her risks and how to perform a self-exam
To share her story with others and ask for help
With her medical team to create the best healthcare plan for her and her family
Fight Wright Documentary Trailer
WATCH NOW! Introducing Vondalyn's Story | Official Trailer | Release Date Summer 2022
Breast cancer is the most common cancer among black women and all women in the U.S. The chance that a woman will be diagnosed with breast cancer in her lifetime is 1 in 8. When a person is diagnosed with cancer, there is a role their loved ones can fulfill; it becomes OUR Fight.
Black women are over 40% more likely to die from breast cancer than their white counterparts. This has to CHANGE! Access to healthcare services, late diagnosis, and disparities in quality of care are the biggest contributing factors. Deeply rooted in her community, Dr. Vondalyn is passionate about sharing information, providing resources, and creating partnerships with leaders that positively impact the Black Community.
Because she paid attention to her body and regularly performed self-exams, she knew to seek medical advice when something felt different, which led to an early-stage breast cancer diagnosis and improved her chance for a better outcome. Through this journey, she has learned that Black women are more likely to face challenges in the healthcare system regarding access to quality care, and more likely to have never had a screening at the recommended age. As a healthcare professional and breast cancer patient, she has listened to many stories of women in her own community – those similar to her own, those who have survived, and those who have lost loved ones. Empowered by these women and her battle, she knows that Early Detection Saves Lives, and OUR Fight has to begin before the first diagnosis.
Together, We Can Improve the Outcomes for More Women in Our Community!
The Fight Wright Foundation will fight against barriers that collectively contribute to higher mortality rates and poorer health outcomes among women of color. Thanks to your commitment and support, we will increase early detection, provide free resources and affordable mammograms, and empower women to advocate in their breast health.
This October, the Fight Wright Foundation will host its 2nd Annual Fight Wright Breast Cancer Awareness Walk & Festival.
Be a part of Our Movement and Help Save Lives!